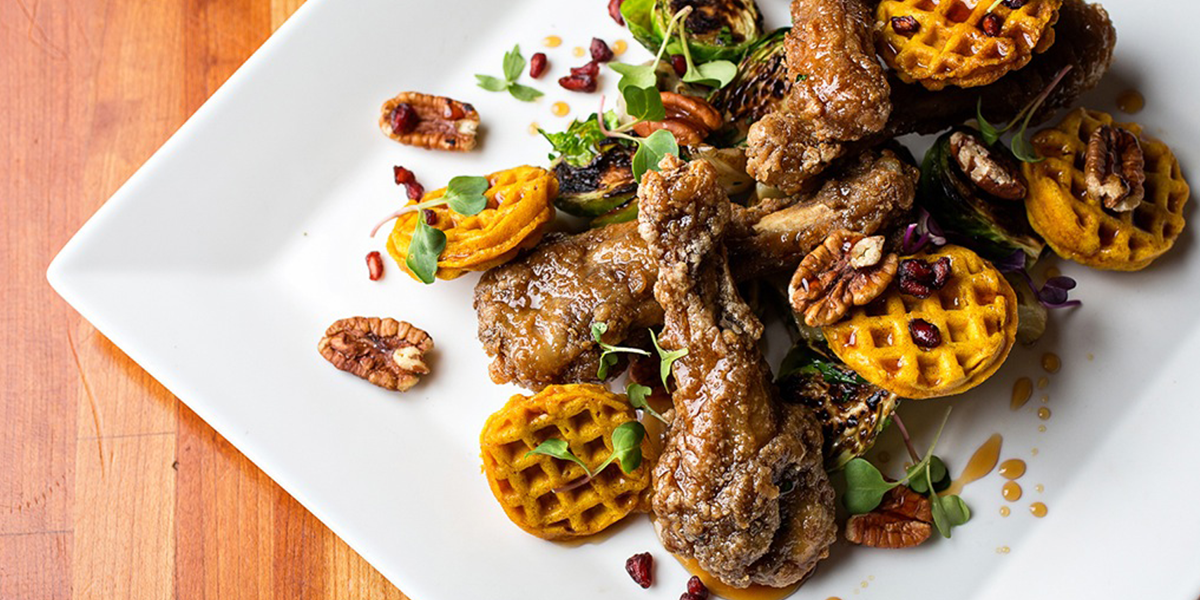 OUR STORY
Learn about An Artistic Taste with a simple hover.
OUR STORY
"We are fortunate to love what we do, and it shows in our food."- Chef Andre Robinson, Founder of An Artistic Taste, LLC.
An Artistic Taste, LLC. strives to provide elegant and delicious food with a touch of artistic quality. Our lives are enriched by the foods we share, the wonderful people we work with, and the values that guide us. Our social responsibilities are an essential part of who we are. In our business it is how we make the journey that matters most. Our main goal is to delight clients and their guests with the freshest local ingredients and expert service. We have committed ourselves to listening to our client's needs; surrounding them with attention and helping them realize all of their hopes. We will guide you in choosing the perfect menu for your event using our custom recipes and seasonal ingredients. We look forward to planning all of the moments that will make your wedding, corporate event, dinner party, or social gathering exceptional and delicious.

Check Our Services